"EXPERTISE IS OUR STRENGTH"
We work on a project and innovation base. We put together the best experts from universities, research organisations and the public and private spheres.
We are the IREAS. We have been operating on the market since 2001. We are a hallmark of expertise, reliability and competence. We work on innovative projects, creating flexible, project-oriented teams composed of our own and external experts. We bring together top experts from universities, research organizations, public and private spheres at both national and international levels. Our clients come back to us repeatedly.
We organize educational courses and programmes, issue publications and methodologies, make professional analyses, studies and evaluations, and deliver tailor-made expert solutions. Our main focus: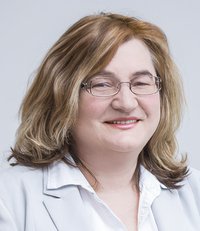 The IREAS, or the Institute for Structural Policy, was founded by Professor Jiřina Jílková († 2022) in 2001 with the aim of analysing and developing conditions for adapting to changes in the Czech Republic in the context of international developments. At present, it primarily focuses on regional, economic, agricultural, social and environmental policy as the principal courses of structural policy. The founder of the company was Prof. Ing. Jiřina Jílková, CSc.
As the scope of activities grew, it was necessary to structure their focus. That is why ACADEMIA IREAS was founded in 2004 as a partner dedicated mainly to educational activities. Later, two more institutes were established – IREAS centrum in 2006 and IREAS Energy in 2008.
Our annual reports and other mandatory published documents are to be found on the website justice.cz (in Czech only).