"EXPERTISE IS OUR STRENGTH"
We work on a project and innovation base. We put together the best experts from universities, research organisations and the public and private spheres.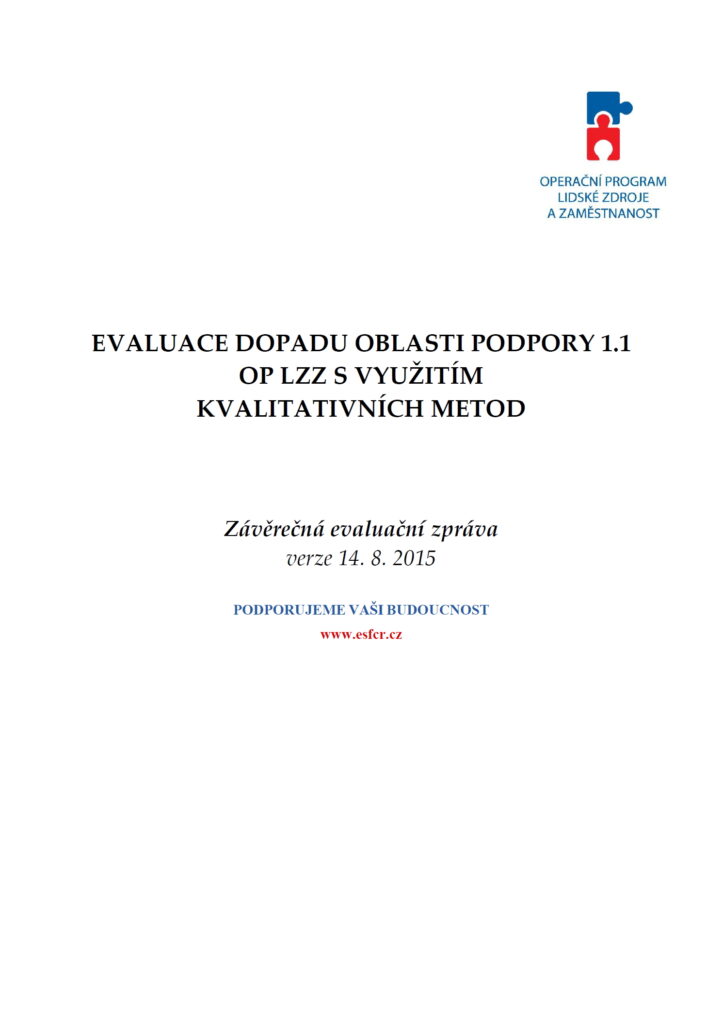 PĚLUCHA, Martin (koordinátor)
Application of various assessment methods is currently a fundamental problem in terms of how to make up and verify the mix. The outcome of this project is a loose sequel to the assessment of support to education in companies under the European Social Fund in the period 2007-2013, which was analysed in depth using hard statistical data and the counterfactual assessment method. The commission by the Ministry of Labour and Social Affairs follows up on conclusions from hard data analysis in an effort to acquire a wider perspective of contextual issues in selected supported companies. The primary outcome was an application of so-called qualitative comparative analysis, which is suitable for this assessment scope. The conclusions and outcomes of this project are interesting especially for policy-makers and assessment-makers dealing with applying mixes of assessment methods.
Technical report available here.